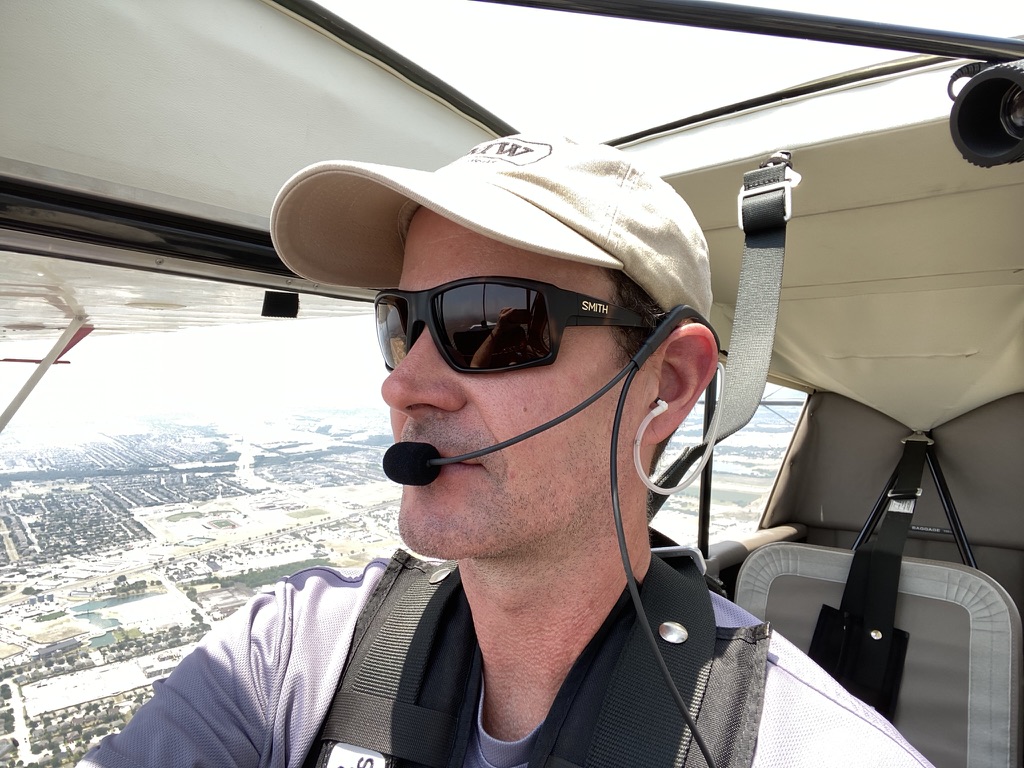 Thank you for your interest in the CQ Headset by Card Machine Works.
We are a small business in central Texas operated by Scott Card.  We developed the CQ Headset out of our own need and are excited to share it with the aviation community.  Our last 30 years of flying have afforded us great personal joys.  Scott built and flew an Oshkosh award-winning RV9A for 15 years and is now working on finishing an RV8.  In the meantime, flying aerobatics in a Super Decathlon fills the bill where the CQ Headset excels at staying put when the G's start to build.
Scott is an instrument rated pilot and holds FFI credentials for formation flight in waivered airspace (airshows).  He additionally has a commercial rating and has recently stepped into the world of aerobatic competition.  As the proprietors of Card Machine Works, our goals are to have fun, develop and execute with an eye toward simplicity, and extend our efforts with the aviation community that has so enriched our lives.